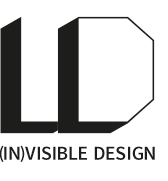 No place like home
No Place Like Home shoes guide the wearer to whatever destination in the world they wish. Firstly, the required destination is plotted onto an on-screen map and uploaded to the shoes via a USB cable. Then the wearer unplugs the USB cable and puts on the shoes. The heels are clicked together three times to start up the GPS module that is embedded in the left shoe. The circle of LED lights on the left shoe point in the direction of the destination and the row of LED lights on the right shoe give a progress bar of distance traveled.
The idea for the shoes was inspired by the film The Wizard of Oz in which Dorothy clicks her ruby red shoes together to be magically transported back home to Kansas.
Dominic Wilcox's No Place like Home shoes were commissioned by Global Footprint, a project to celebrate the long heritage of shoe making in Northamptonshire, England.
Dominic Wilcox is a British designer who creates unique and innovative objects, drawings and installations. After studying a degree in Visual Communication at Edinburgh College of Art, followed by a period of time living in Japan, Dominic later undertook an MA at the Royal College of Art in London. Since 2002, Dominic has worked on his own projects as well as major art and design commissions for organisations such as Nike, Vipp and Esquire. Among his worldwide exhibited and published projects are: "Speed Creating", thirty prototypes realized in thirty days with a maximun budget of 10 £, "Comfortably Oblivious", exhibited for "The Sitting Man and Unrequited Handshake" at Phillips de Pury London, and his blog "Variations on Normal".